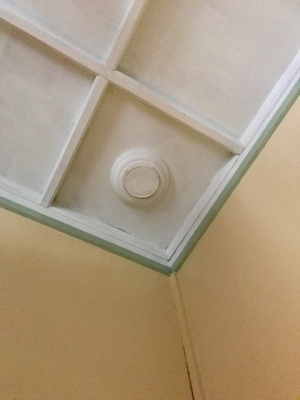 ぴよす!
食べて寝る以外に、お茶やお酒もたくさん飲んでいることに気づいたハナコです。
私はコアラではありません。
さて今日は、杜の樹七不思議のうちのひとつをご紹介したいと思います。
(他の6つは、これから探す予定ですが。)
女性用ドミトリーの天井の2隅にだけある、このフリスビーのようなもの。
これは一体、何のためのものなんでしょうか?
実は4年間程悩んでおります。
正解をご存知の方は、是非教えてください!
hello! this is Hanako.
I noticed that I'm also drinking a lot of tea and alcohol besides eating and sleeping.
so I'm not a koala.
by the way, today, I'd like to show you about one of the 7 wonders at Morinoki.
(I will find other 6 later in the future though.)
it looks like a frisbee only on 2 corners on the ceiling of the female dormitory room.
what is this for?
actually, I've been looking for an answer for 4 years.
if you know the answer, please let me know!