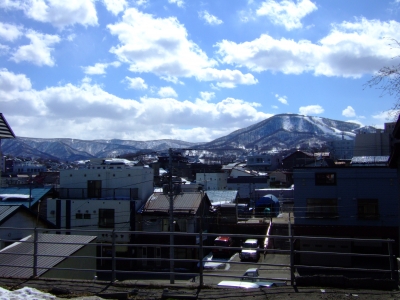 今日のお仕事は雪かきからスタート!お昼くらいから、かいた雪も日に当たり、雪もだんだんとけていきます。
まだまだ風は冷たいけれど、もう春の日差しで気持ちのよい小樽です。
お昼ごはんを食べてから、友達と会うために札幌へ。
みんなトマムで一緒に働いていた仲良しの人たち。
夜ごはんにスープカレーを食べて、そのあとビリヤードをしに行きました。
久しぶりのビリヤード、楽しくて、ついつい帰りが遅くなってしまいました。
とても充実した一日でした。
I worked remove snow first today.
The snow is getting melt from spring sunshine.
The wind is still cold, but spring is coming in Otaru.
I went to Sapporo after had a lunch in Morinoki.
It was great meeting and chatting with my friends who worked together in Tomamu.
We enjoyed soup curry for dinner, and then we enjoyed playing pool.
It was really nice day today.
Yumi