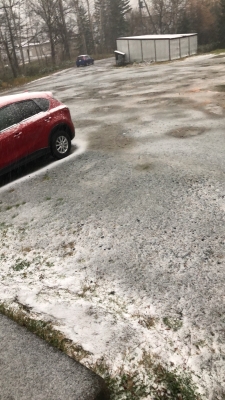 I thought my mum give me a fully healthy tooth and I brush my teeth ,
but sill I had cavity.
So, before going to a place maybe without any clinic, I decided to do it in Otaru.
It was quicker than I thought to extract, and less pain.
BUT!!! I still have another one to extract, the wisdom teeth.
老媽一直都很驕傲給我和弟弟生了一口好牙齒, 然而還是逃不過智齒長歪導致蛀牙的命運
而且還是兩顆, 真的是很衰.
抱著體驗日本醫療和下一個工作地點在山裡的心情, 決定就給他拔掉吧~!
拔的過程真的可以感覺到我的牙齒的真的很健壯 , 醫生用力拔了很久
麻醉還沒退, 真不知道退了之後會痛成甚麼樣子.....
另外, 今天終於下了霰, 那表示雪不遠了把