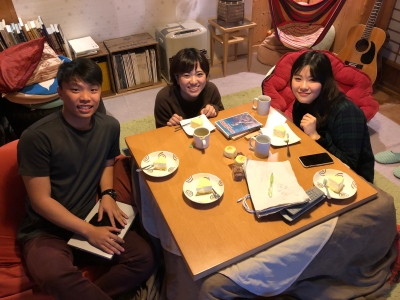 今天當了一個全能的翻譯官
中文 日文 韓文 英文 的翻譯官
覺得看了那麼多的韓劇韓綜都值得了
而且還認識了神戶動物園的員工! 真的好幸運喔!
韓國母女還送我們大家好多東西
新加坡的偉祥自駕遊北海道 今天還把大家一起用車子送回了札幌~好男子一枚~
這個周末真的很幸福~~
Choose to learn the languages may be the best choice I've never made.
Last night we have Japanese, Korean, Singapore man in the living room.
Talking about the places we've been, the work we do, even some Korean bad words.
It's quiet cold outside but my heart was warm.
By the way, when will it snow?