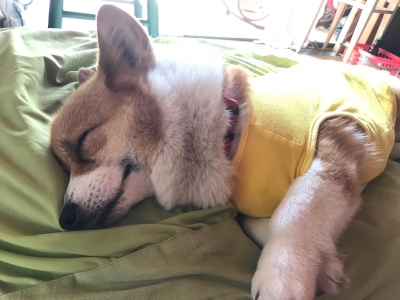 ぴよす!
7人の小人募集中のハナコです。
あ、それは違う話だっけ。。。

8月8日は眠りの日なんじゃないかと思うくらいに、
1日中寝ても寝ても、まだ眠いんです。
呪いをかけられているのかもしれませんが、
それを調べるのも面倒なほど眠いです。
本当に、神経外科医や新幹線の運転手にならなくてよかった。
眠くて手元が狂ったら、人の命を危険に晒すところでした。
私は眠くなるために生まれてきたに違いありません。
これからまた寝ます。
みなさんおやすみなさい。

hello! this is Hanako.
I'm seeking 7 dwarfs.
oh, that's the different story...

I nearly misunderstood that August 8th is "National Sleeping Day" or something
because I'm still so sleepy even I slept and slept for the whole day.
maybe I'm put under a curse but I feel too sleepy even to investigate it.
I'm so lucky that I wasn't a neurosurgeon or a driver for bullet train.
if I'm sleepy and miss my aim, it's too dangerous to other people.
I must be born to be sleepy.
I sleep again now.
good night, all my friends.