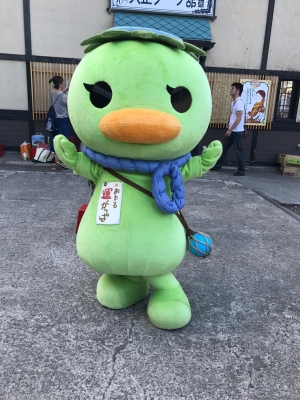 ぴよす!
掃除してるとき、右肘を思いっきりぶつけたハナコです。
痛い。。。

5日は、マユミさんと『スウィングガールズ』という映画を観て、
その後、ひとりで徘徊。
『ゆかた風鈴まつり』が堺町で行われていたので、覗きにいってみましたが、人が多過ぎて、早々に退散。
帰りにビスケットサンドアイスを買って、杜の樹に持ってかえって、
パクチーを挟んで食べようと思ったのに、
ビスケットがふにゃふにゃ過ぎて剥がれず、
仕方がないので、トッピングして食べていたら、扇風機風でパクチーが飛ばされて大変でした。
そしてその後、マユミさんと夜の徘徊。
目指していたビヤガーデンはもう終わっていたけれど、
2人だけのコンビニ買い食い、ベンチで一杯は、とてもオツでした。
こんな感じの静かな日曜もいいものです。

hello! this is Hanako.
I hit my right elbow so hard while I'm cleaning at Morinoki.
that's so painful...

on the 5th, I watched a movie "Swing Girls" with Mayumi-san.
and then, went to walk around by myself.
I visited Sakai-machi street because "yukata (Japanese traditional summer clothes) and wind bell festival" was held there.
but there were too many people for me so I left there so soon.
on the way back I bought an icecream sandwich with biscuits to put coriander in it at Morinoki.
but the biscuits were too moist to peal
I couldn't help it so I topped coriander on the biscuits and ate
however coriander leaves were blown by the wind from a fan.
it was so hard for me to eat.
after that, I hung out again with Mayumi-san.
our goal, a beer garden on a street was already ended
but it was fun to buy some at a convenience store and to have a drink on the bench on the street.
I like such calm Sunday.