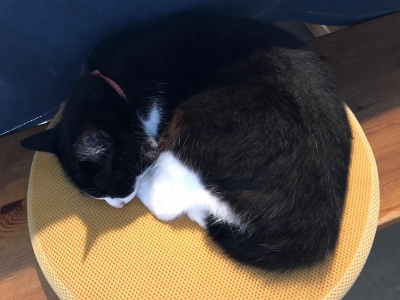 ぴよす!
寒いと涙が止まらなくなるハナコです。

昨日は。。。
寒過ぎて頭が痛くなってしまって、ただひたすら寝ていました。
今思うと、冬眠だったに違いありません。
1日冬眠したので、もうすっきり快調です。
また気をとりなおして、小樽の美味しいものをたくさん食べたいと思います!

hello! this is Hanako.
I cannot stop shedding tears when it's cold.

yesterday...
because of too much coldness, I had a headache and I did nothing but sleeping.
now I think it must be my hibernation.
I hibernated for 1 day, so I'm already quite fine now.
so I'll pull myself together and eat a lot of delicious foods in Otaru!