Vine a Hokkaido por el festival de nieve de Sapporo (札幌雪まつり), sin embargo el festival de luces en Otaru (小樽雪あかりの路)es igual encantador.
Es bastante frío caminar entre las montañas de nieve, pero las luces tienen la magia de convertir el espacio en lugar romántico.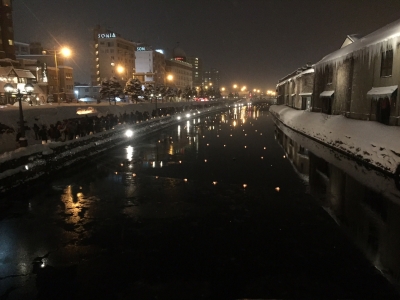 Mientras caminaba algunas personas estaban haciendo Mochi. Pensé que era un grupo de amigos reunidos -como cuando en Colombia la gente se sienta afuera y hace su propio plan- y no! Eran un grupo de personas que no solo hacen Mochi, también se lo regalaban a las personas que iban pasando.
Me gusta Otaru!
------
札幌雪まつりですから、北海度に行きました。でも小樽雪あかりの路もすごいですね!
雪の中を歩くのは寒いです。でも、ライトはロマンチックです。
私に小樽雪あかりの路でもちをもらいました。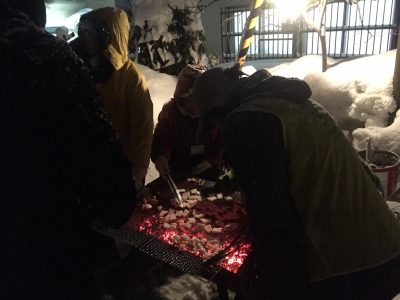 小樽が好きです!
------
I came to Hokkaido because of snow festival in Sapporo. However, Festival of Lights in Otaru is great too!
Walking between snow mountains in so cold, but lights become that area in a romantic place.
When I was walking I found a group cooking Mochi. I though there were friend and they were having like a party -like in Colombia- but they were cooking Mochi for anyone who was walking over there.
I like Otaru!