Hello all! Again, its been a while since I've blogged... here I go...
Doomo!
watashi wa isogashoo desu.
I am keeping keeping very busy here in Otaru.
My lovely friends have showed me many new sights and taught me many things. My brain is very full. Can I say.. Atama Ipai, in Japanese...
Gifts from my new friend! Thank you Yoshi-san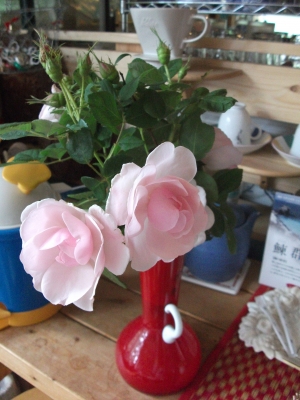 Roses! ii-nioi!
This table is full of goodness. Beautiful homemade pottery, fresh sakurambo (cherrys are now in season), maacha, delicious treats from the bakery close by and ofcourse loving company to enjoy it all with. Oh yes, the view outside is mezmerising too! Ii negame!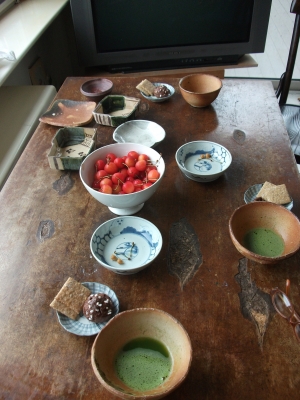 Oishikatta!
Nihon-jin ga Atama- ii desu. <--- Here i'm trying to say that Japanese people are so smart! Below, i found this parkade fascinating! You drive the car onto the platform, then the machine takes your car up and rotates around. These parking lots are effective, efficient, convient, small and compact. Much better then large concrete parking lots we have in North America. We have many things to learn from this country!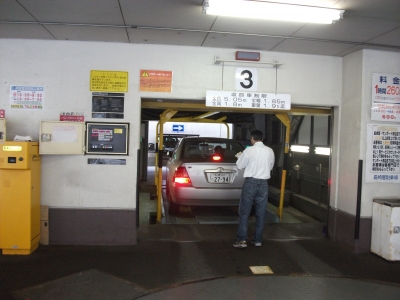 Kumiko-san and I enjoy my first cream Zenzai (icecream, sweet adsuki beans and whip cream... hmm delicious) Oishikatta)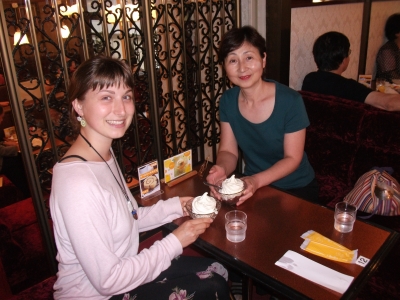 Craft time! Below, I choose from the many colours to create a glass bead!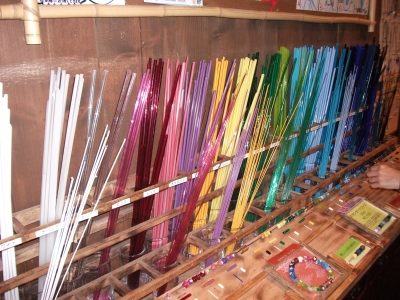 Bead making! Using fire to melt colourful glass= a marvelous glass bead (what is the name in Japanese? I forgot, i'm sorry)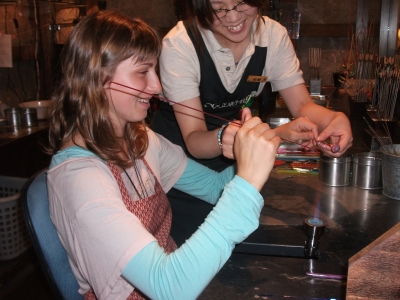 Wishing tree!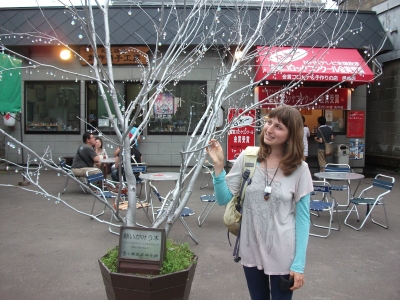 wishing time... hmmm... what would I wish for?
Okay everyone!
Always, thankyou for taking the time to read my blog!
To longlasting sunshine! Love! Light!
jaa-ne mata-ne!
Bye Bye!
Lean =)