hello! konnichiwa!

WOW. My life here in Japan is wonderful.

Surrounded by beautiful people, who are generous, kind, loving, helpful, wise, supportive, caring the list goes on. I am soo grateful, thankful for all the gifts I have been given and am full of happiness!

Thomas, the driver sensei.. thank you Thomas! and Nozomi the map sensei.... thank you Nozomi! (i'm in the back, taking it easy as these to lovely people graciously take the reigns of the day!) Desination... Shiribeshi! On the way... we stopped at many places... here are some pictures of the day! I would love to put them all up, but here are some!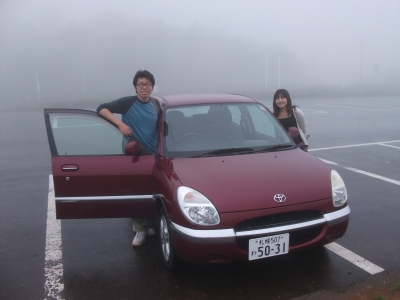 Uma you are so beautiful! I love the grace, strength, gentlessness, and deep wisdom that horses (uma) possess.
Uma wa daisuki desu.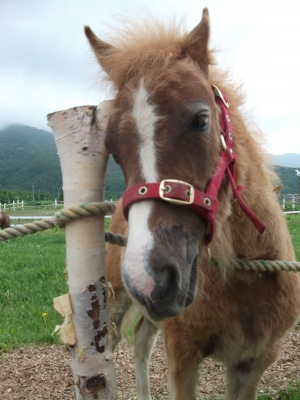 In a land far, far away.... a castle... in Japan.. one might think I am no longer in Japan, but in Europe?
Yes. Japan has it all.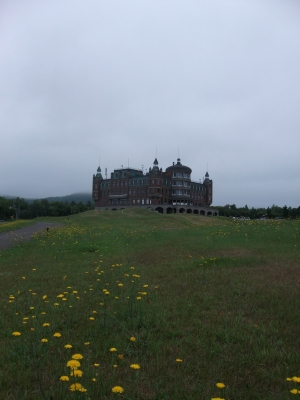 A spiritual walk to a lighthouse....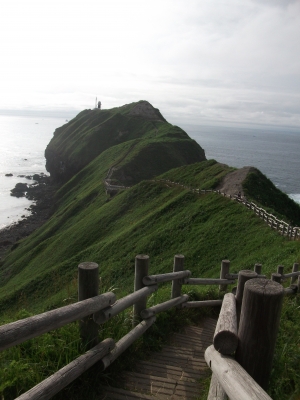 Ii Negame. View seen from my eyes, through my camera... How full of beauty my mind becomes as I continue to capture all of these sights!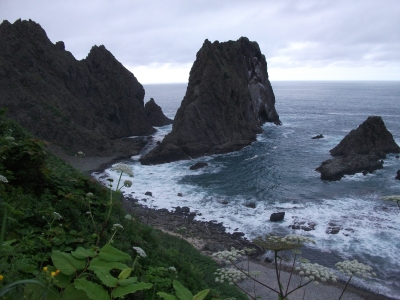 A Divine power is felt. A divine power is seen.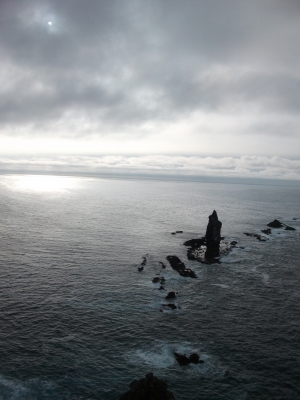 Ofcorse, the day wouldn't be complete, without some gohan!
Here I "enjoy" ( it wasen't my favourite), but i had to try it! This is uni (Sea Urchan) Very famous and is in season right now in Shiribeshi/Yoishi area.
It melts in your mouth. Very strange tasting experience. The taste, I cannot describe. Please try for yourself.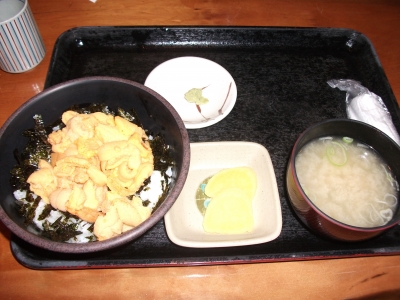 Today I was a guest at Tomoko-san's english class at her cafe Merino in Otaru.
There I met this very kind man, Yoshi-san. He is also a potter and has a beautiful pottery studio named "Fushitsu Do" located in enchanting Oshoro! He generously took me his studio. Wow this place is so peaceful, I felt like I was floating on a cloud. He's home and workplace is located right on the a hill overlooking the vast ocean! I am in awe and inspired!
This is the next day. Today!
Here I enjoy delicious crossiants (made from this very popular bakery in Oshoro, next to Yoshi-san's pottery studio) Oishikatta! All while staring at the beautiful ocean (umi)! I am soo lucky!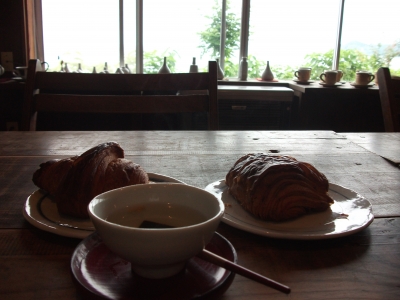 Today's creations! Yoshi kindly let me create some art on his pottery!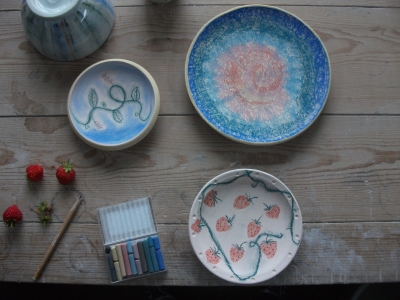 Tanoshikatta!


My days are lovely!! And I am grateful for all the beautiful gifts, surprises and people I've met!

Always, thank you for reading!

To yet another day!

Matte ne!

=)