DAY 1
My First Blogging experience ...
Hope you all enjoy .....
Here I go ....

Morinoki's Backpackers is a Hidden Gem! I'm so happy Faye, my friend and fellow wwoofer, Told me about this place! Thank You!

As soon as I stepped into Morinoki's and was greeted by Masa and looked around, I thought ...." Wow I am in heaven! "The View .... beautiful .... The atmosphere .... cozy. The people ..... welcoming and friendly ... What a treasure this place is!

Hammock Oasis .... I will be daydreaming / relaxing here a lot!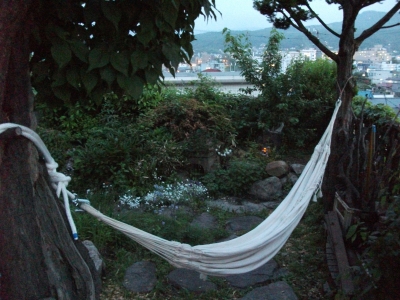 Magic Ball!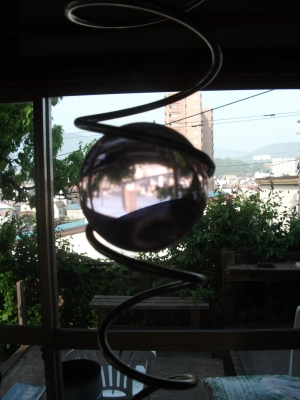 Full of Events here at Morinoki's ... My first evening ... Sudo-san, Soba Master, came over with his handmade soba (he made and cut himself). With help from Masa he cooked and then we all had a delicious soba feast! Oishi katta!!

fresh handmade soba. Masa and Sudo-san, cooking soba 40 seconds!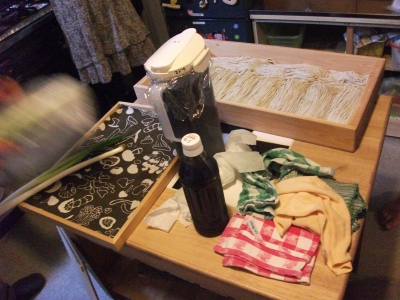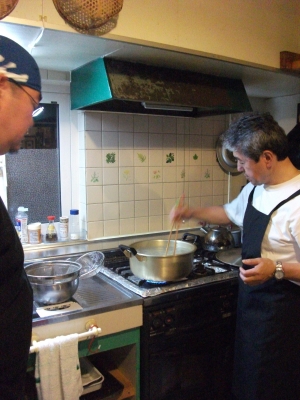 Setting table to have Soba feast!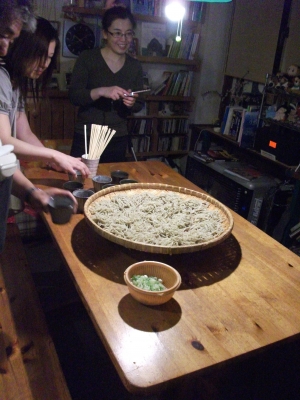 Totemo Oishi katta!

DAY 2

Planting Soba .... early 6 am beautiful morning ... we drive about 20 minutes into the countryside, through tunnels, passing the ocean, beautiful mountains, lush forests, Staring out the window, I `M always inawe of Japans beauty!

Planting Soba for Soba Project! I feel so greatful to be apart of it! What great timing!

Preparing to plant the Soba Seeds!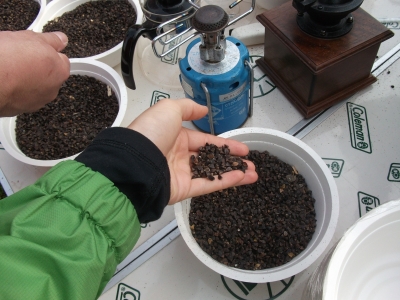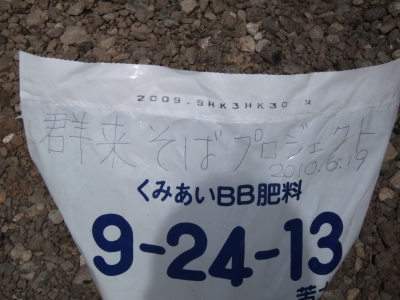 Together we spread the soba seeds. Grow Soba! Grow!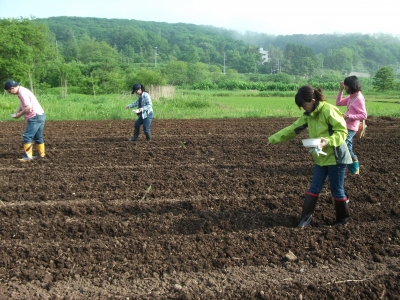 Afternoon ....
More Talk of Soba ... Sudo-san generously decides to take us out for lunch to Otaru Sobaya Yabuhan to have the famous Kuki Soba (soup dish) which consists of nishin (special fish found abundantly in Otaru), Kazu noko (yellow diamond fish eggs), tororo (vegetable), nori and wakame (seaweed) all infused together in this delicious broth. Totemo Oishi katta!!!

Ita daki mas!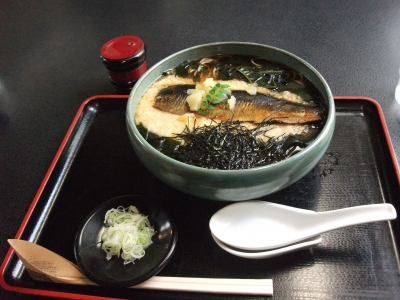 Inside restaurant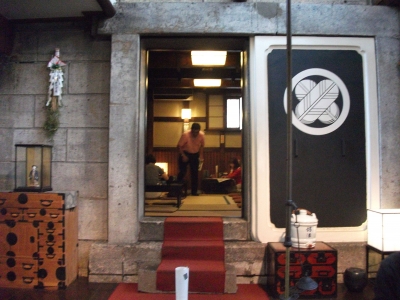 Enterance of Otaru Sobaya Yabuhan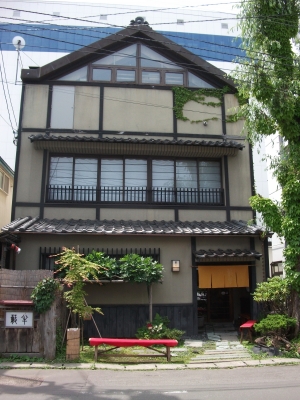 Gochisosama deshita!

more to come ...... to another day!