It's me and Shen-chan last working day in Morinoki.
The wind was too strong outside,
so we just spent our time to relax -
planned the next journey,
watched entertainment shows and dramas, etc.
Thanks a lot to Masa san -
often brought us tasty snacks, told us many stories about Otaru.
And, I will always miss Mayumi's breakfasts.
The interesting thing is -
the main dish was the same as my first breakfast. (0:
Thanks for starting my good days with delicious food.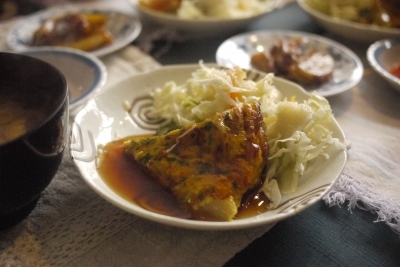 I enjoyed chatting with every customers,
listened to different culture, exchanged happiness.
Moreover, met friendly helpers who came from Taiwan. <:
Will miss you all.
P.S.
Got the super yummy hand-made chocolate cake from Mayumi!