Fried chicken for today's breakfast.
Love that salty sauce. <: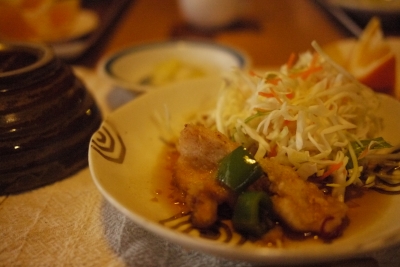 Snow removal today. A bit hard but fun.
Ha we just talked and talked while removing the snow.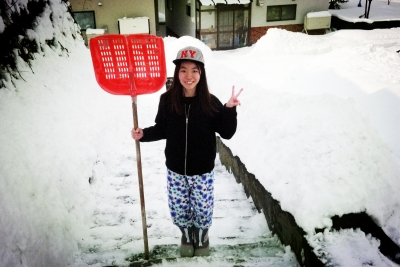 And we made these little snow mans.
Masa san gave them cute hats. (0: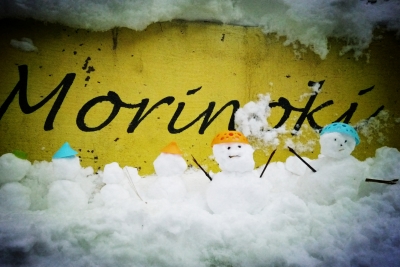 Again, too lazy to get out of Kotatsu.
So I just stayed in MoriNoKi all day, watched Korean drama -
Cheese in the trap. It's too interesting!
I love all the clothes that main female character wears.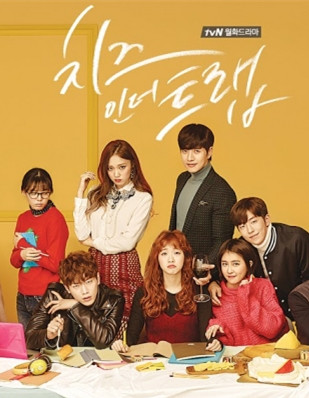 Last,
wanna share the beautiful sunset from our room.