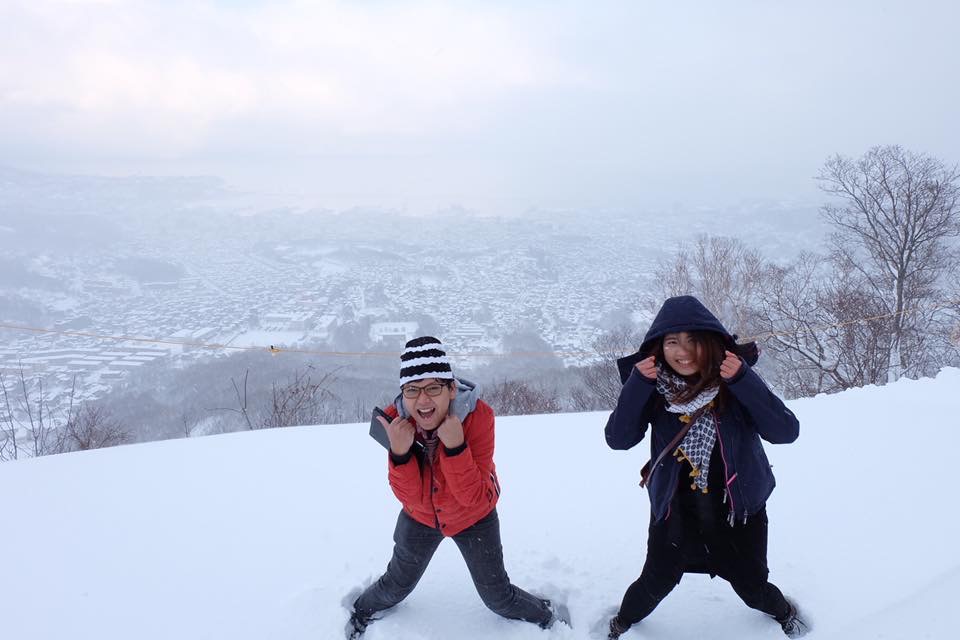 Today, I went to Moutain Tengu with the other loving helper. The scenario, of course, is beyond description. Especially for the person like me who live in tropical island, it's such a rare opportunity for me to enjoy the fantastic snowing events in Hokkaido. Although it's desperately cold, I was still brave enough to do my very first time- snow angel. It's so fun, but hurt my hands as well.
While we were crazy taking the pictures, I interestingly encountered one of the guest I met in Waya. What a great coincidence! Furthermore, he is going to stay in Morinoki today! What can I say? Hokkiaido is too small or it's destined?
No one can predict the future! Only God has the power to arrange it. In Japan, people say "ㄧ期ㄧ會" which means one time, one meeting, once in a lifetime.
We should cherish every moment and everyone we meet in our journey. I believe everything happens for a reason. I may not know the answer yet, but as time goes by, I will eventually find the answer!