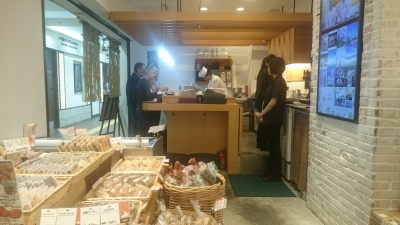 Now I'm not a huge sushi eater, but I had to try the sushi in Otaru at least once. After asking Masa for some recommendations. I decided on a standing sushi bar in Otaru Station. Yup, you can find some of the best quality sushi in this town's train station. Mainly since the station itself is situated near a fish market.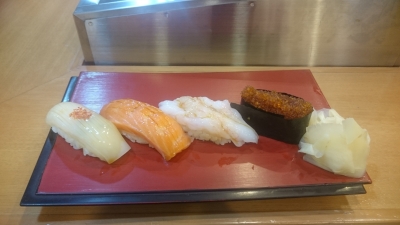 I've never tasted anything like it ever before. I just tried four pieces, squid, salmon, shrimp, and tobikko, and I have to say I'm gonna dream about this sushi. Every bite was fresh and sweet, quality in every bit.
The four pieces above was 580 yen including tax, but by all means, go crazy. You won't be disappointed.
(Also a plus, they have an English menu. )