Finally, I'm in Otaru! I thought getting here from Hiroshima would be no problem with how fast the shinkansen are. But it took two days with about twenty hours total on the train not including the delays and missed transfers.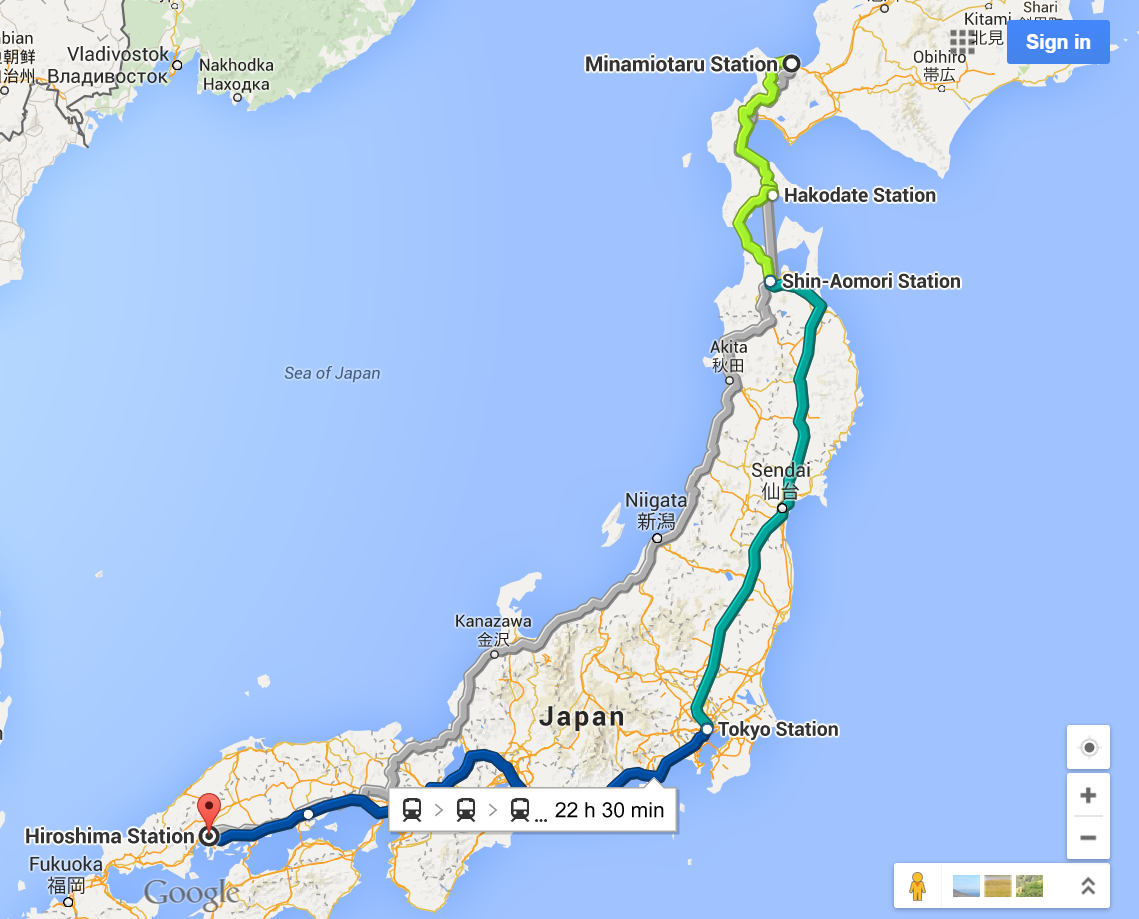 Time goes by quickly, but it was boring and dreary with how bad the weather was.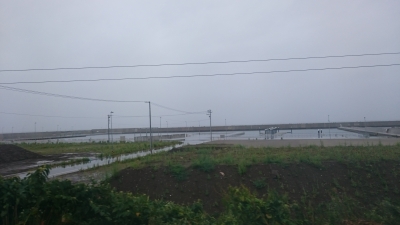 The view from the train up and down the entire coast. T_T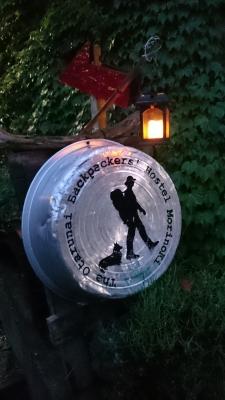 I was so relieved when I saw this sign after the train ride from Aomori to Minamiotaru. MorinoKi is quite a bit bigger than I expected in a very homey Japanese-style home. Another great thing is, there are books
everywhere,
which just adds to the ambiance. I can't read most of them, but the comics are always fun to look through. There are also two resident pets, Queen Momo the Cat and Hug the Corgi.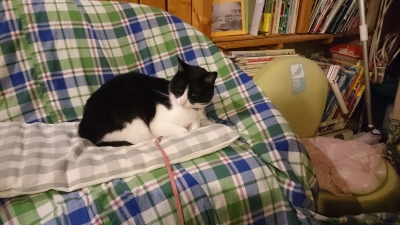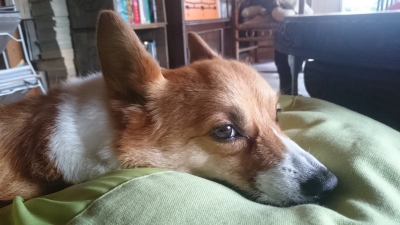 Hug got into a fight with the vaccuum this morning (full on teeth and biting), but apparently they're mortal enemies and I was told just to go with it, but that didn't stop Hug from chasing after the vaccuum anytime I got near her. :D
Today the sun is coming out so I'll take advantage of it and explore a little more of Otaru!