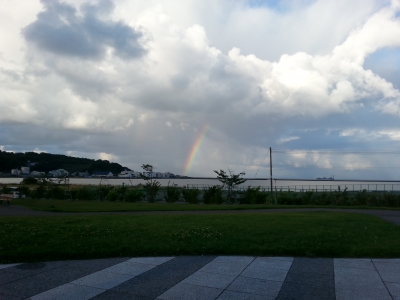 こんばんは! 😁😁😁
How are all the travelers out there doing?
Are they doing good? 😣
Listening to your favorite music while lying in the living room in the lazy afternoon is definitely one of the best relaxation therapy.
I went to a park situated in the north side of the Otaru pier this early evening. Wind in the Autumn seems to be slightly stronger here. I saw a rainbow appeared in the distance sea. Could we live inside a rainbow and lives happily ever after?