It's my work everyday. I learned a lot and enjoy playing with plants.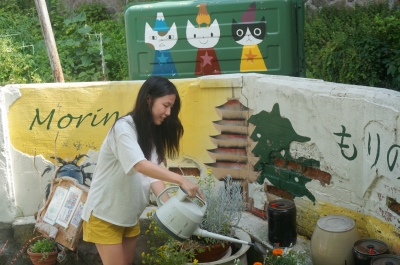 Also I tidy up room and clean the floor to welcome the new guests.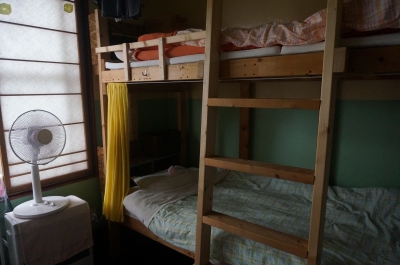 Mayomi chan is really good at cooking. I taste a lot of delicious food and dessert.
So I try to learn some skills of cooking.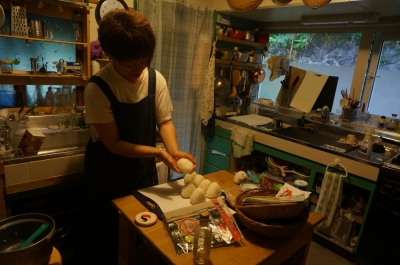 It's udon I cooked by myself. taste good!