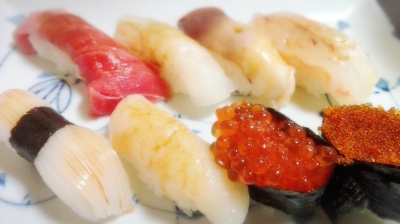 Writing about food always shows one or more of the following things: you are out of ideas what to write about. Your day was just not that eventful. You have an instagram account that for whatever reason centers around food. You think anybody actually cares about what you ate (seriously, nobody does, ever).
As taste is probably the hardest experience to describe to somebody else (of you don't know what Knödel mot Soße tastes like, 'a bit salty' won't tell ya), there is no point in rambling on about your meal; sure you can say if something was well prepared, but chances are, if you are writing about it, the food was pretty good anyway.
Additionally, eating sushi in Japan is probably the least original, albeit be it one of the best, experiences in the pallet spectrum. But apart from the fact that I had suahi in a small, famuly ownes, very traditional Japaneae restaurant in Otaru,, and that it was delicious and expertly prepared, there is also reall nothing more worrhwile to say about that.