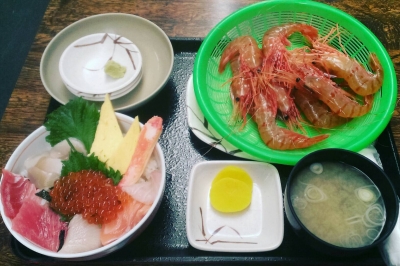 Today I went to Yoichi(余市).It's nearby Otaru.It spends 25 minutes by JR.
How come I went to Yoichi?Because I very like to eat seafood,my Japanese friend suggests I can go here to eat seafood and it's very cheap and delicious.Today I went to kakizakikaisenkoubou(柿崎商店) where my friend suggests. The seafood of restaurant is really cheap.Today I ate seafood don and shrimp sashimi.All costed 2150yen.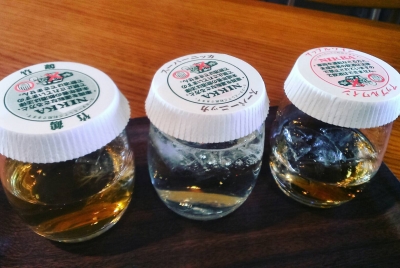 After I finished eating,I went to Nikka Whisky Yoichi Distillery(余市蒸溜所).In here you can know how to brew whisky and taste whisky for free. Apple wine is my favorite.