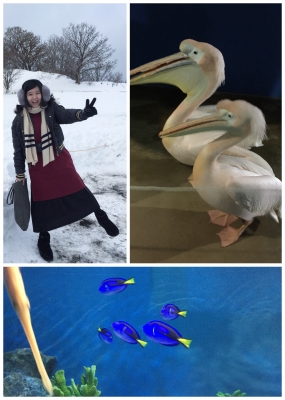 This is the first time being to Hokkaido as a hostel's helper. I came from Hakodate and it was around 7pm since I arrived at morinoki. The people here treated me really nice and made dinner for me.

Next day morning, another helper, Tiffy, decided to go to the aquarium with me. After finishing our house work, we took the bus to otarunai aquarium. By the way, the breakfast mayumi made for us tasted really awesome. The next time if you came here, you can ask about that.

It costed me ¥440 for the bus and ¥1000 dollars for the ticket. It wasn't expensive so I suppose maybe you can visit this aquarium, too. The aquarium holds penguin show, dolphin show and others special exhibitions each are about three times a day. It was a great experience for me wish you have a good day!