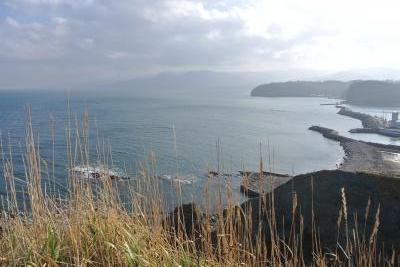 Yesterday was a beautiful day with a bit of sunshine but most importantly no rain so I headed out to Shukutsu which is a small fishing town just to the North of Otaru.
To get to Shukutsu is fairly easy with 2 different bus lines heading out to the Otaru Aquarium via slightly different routes and around 3 buses per hr and it takes about 25 mins from JR Otaru Station.
The Shukutsu Area has a few different attractions to choose from including the Otaru Aquarium, Nishin Goten Kihinkan Villa(Herring Villa) and Nishin Goten (Herring Mansion).
There is also the Hotel Neuscholoss Otaru which has Observatory Deck, Restaurant and a Onsen with good sea views. The area also has a couple of small restaurants with one place smoking the fish out the front of the shop.
I visited Nishin Goten which is up on the hill, a 5-10min walk from the Otaru Aquarium Bus Stop.
It is quite a beautiful building and has been relocated to this spot for preservation. Information in English is limited to a brochure so I don't think I got as much out of my visit as someone who can read Japanese.
Either way the area is stunning and on a fine day you get great views down the coast and it is worth a visit just for that.