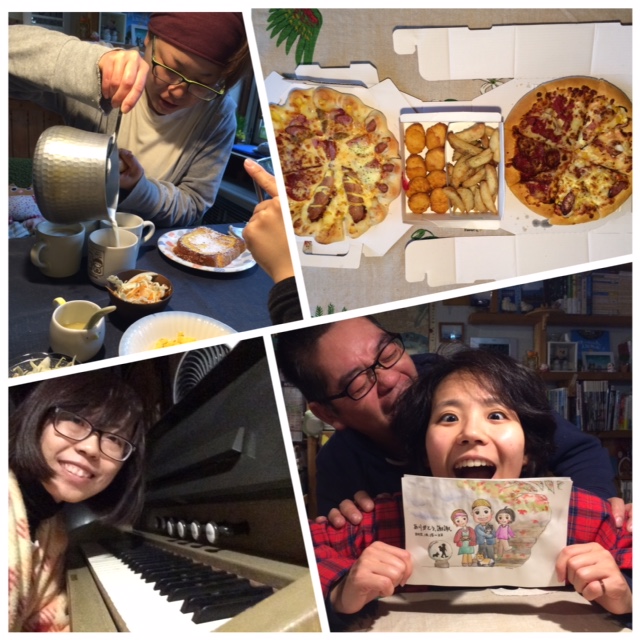 2015/10/20
Today's raining and cold.
Seulgi-chan made the breakfast with French toast and fried egg.
Matsumoto-chan made the coffee latte.
美味しいそう!
Masa ordered pizza because it's raining outside.
After work, we had a pizza party!! The morning and noon Sapporo beer are good~~~~~the limited production!!
乾杯~~~~😁😁😁😁
It still rained afternoon.
There is warm, peaceful and joyful atmosphere inside MorinoKi.
I stayed here and spent whole day writing diary, postcards, and drawing paintings.
The day just passed by silently.
Later, I played the harmonium stood on the hall in the evening.
Although it is old and not works very well, the harmonic sound let me feel restful.
Thank you :)
And thanks to Seulgi-chan to make pasta to me!
In the night, I gave the paintings of MorinoKi to you all for thanks caring.
There's Masa-san, Seulgi-chan, Mayumi-chan, momo, hug on it.
I'm happy you like it.
I will miss you all. 😊