Today I spent the afternoon in Sapporo and I have to say it's very different from the cities I've visited in Japan. It's very spacious with wide roads, trees everywhere and a good breeze rolling through it all.
I didn't make very many plans on what to see in this city, but most of the main sights are withing walking distance of the train station. However, I did make a point of going to "Ramen Alley." No regrets at all! If you're planning just a quick afternoon in Sapporo, you can visit the Clock Tower, Odori Park, Sapporo Tower and then Ramen Alley for lunch or dinner. Sapporo Tower also has a beer garden as its base, so circling back for a drink after ramen is also an easy option.
Hokkaido is known for its Miso Ramen, but there's also butter corn ramen and a black oil ramen that looks interesting enough to try.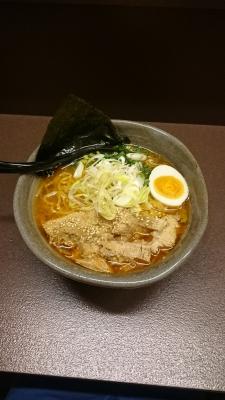 Here, I got Spicy Miso Ramen and it's the richest flavored ramen I've ever had, and they did not skimp on the char shiu. Most of the little ramen joints have English or picture menus, so it's foreigner friendly to the best of its ability. I'd recommend going at the peak of a mealtime, looking for the smallest and busiest ramen-ya and waiting for a seat there.
A must go area for visitors to Sapporo.