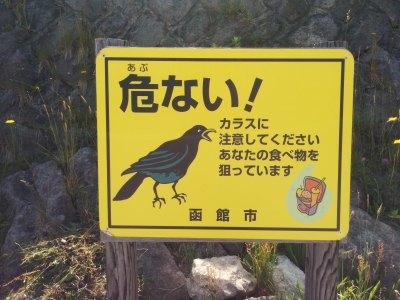 Japan is a safe country but the skies are dangerous.
Look up.
A murderous predator is above your head.
Crows are big, black and hungry - and they will stop and nothing to satisfy their instinctual desires.
Never eat outside - a crow will find you. It will rally up the troops, they will swirl overhead like a slow, spiraling tornado, and take your food against your will.
You may think you are safe here, but stay on guard, at any second their could be a beak in your face.