Hi, Jan Philipp here, I'll be blogging a bit here and there while sharing my thoughts and experiences.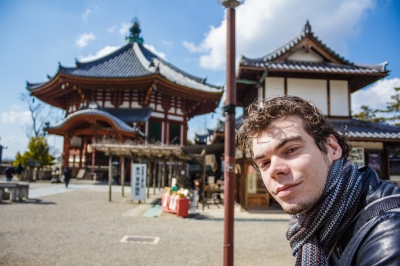 Last summer I once shared the warm home Mori no Ki provides for a few days with the other guests. Because of the winter festivities I've ended up in Hokkaido again. After snowboarding the Niseko slopes, Seeing armies of snowmen in Asahikawa, staring at a white Darth Vader in Sapporo, I wound up in Otaru again. Almost half a year has passed since visiting this little beautiful guesthouse at the side of the mountain. Arriving here again, I was glad to find that it did not change a bit, not as the seasons did.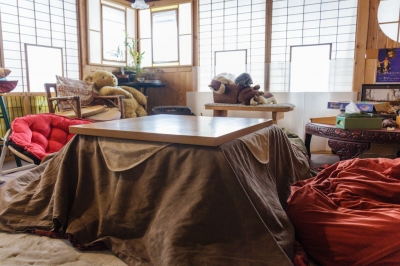 Kotatsu <3
Sitting in the lobby browsing the backpackers' hostel Facebook page I found an entry making me voice my thoughts. "You are searching for helpers?" I asked in the room and Mayumi jumped happily "You want to work here?". Although tempted, I could not immediately confirm. I want to think about it first and I didn't felt the need having this one week traveling my railpass still allowed me to being unused. Besides, for the 14th of this month there was at least one person with chocolates waiting somewhere for me in Kansai ( = //// =).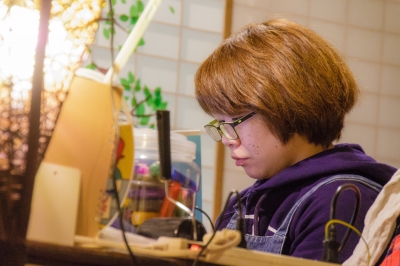 Mayumi <3
Back in Osaka I shared my time with my friends. Yet as time passed on they left one by one back to their home countries because their holidays were over. Those who stay aid me with support and helped making it easy to do what I love. Others with less aid were shoo-ing me off anyways, I'm going back to Otaru!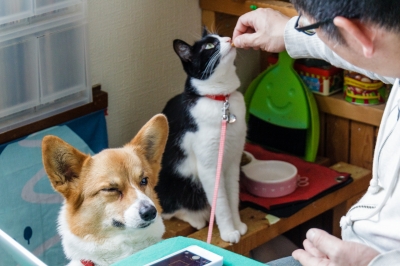 Masa, Hug & Momo <3
It is possible to travel from Kyoto to Otaru in one day, but it's a riddiculous long journey. To get a good rest inbetween, I decided to split up the trip by staying one night in Tokyo prior to my trip up to Hokkaido. 08:20 the following day a Shinkansen with me inside then left Tokyo Station. With changing trains three times and finishing about a third of my book (Golden Son by Pierce Brown) I finially arrived around 18:15 at Otaru Station. Only a short walk through the city and I'm back. Without guidance needed my feet took me to the front door of the place that I will work for the next two weeks and a bit. Opening the door, I found that Masa had prepared a little surprise himself. He did not inform Mayumi that he got me to work here, keeping her worry a bit whenever this mysterious German guy coming to help would be able to speak Japanese.
Now it's up to you to imagine how happy she was to find me entering the house again :)